The Gala Regional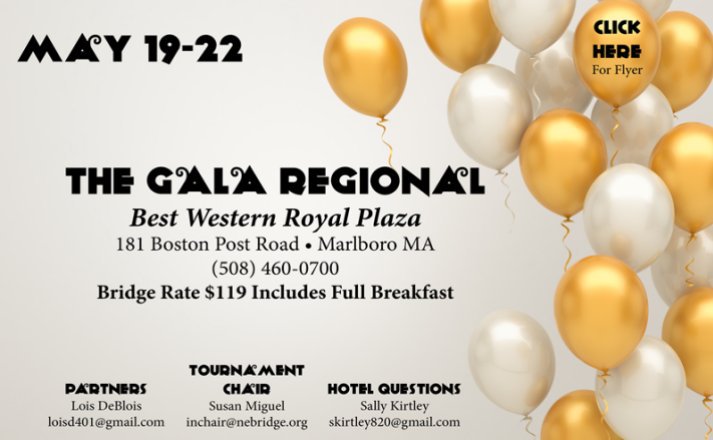 The first District 25 regional in 2 years, The Gala Regional, will be held in Marlboro MA.   Click on the picture above for more information.  Don't miss out on all of the fun activities planned as we get back to face-to-face bridge.  Vaccinations required.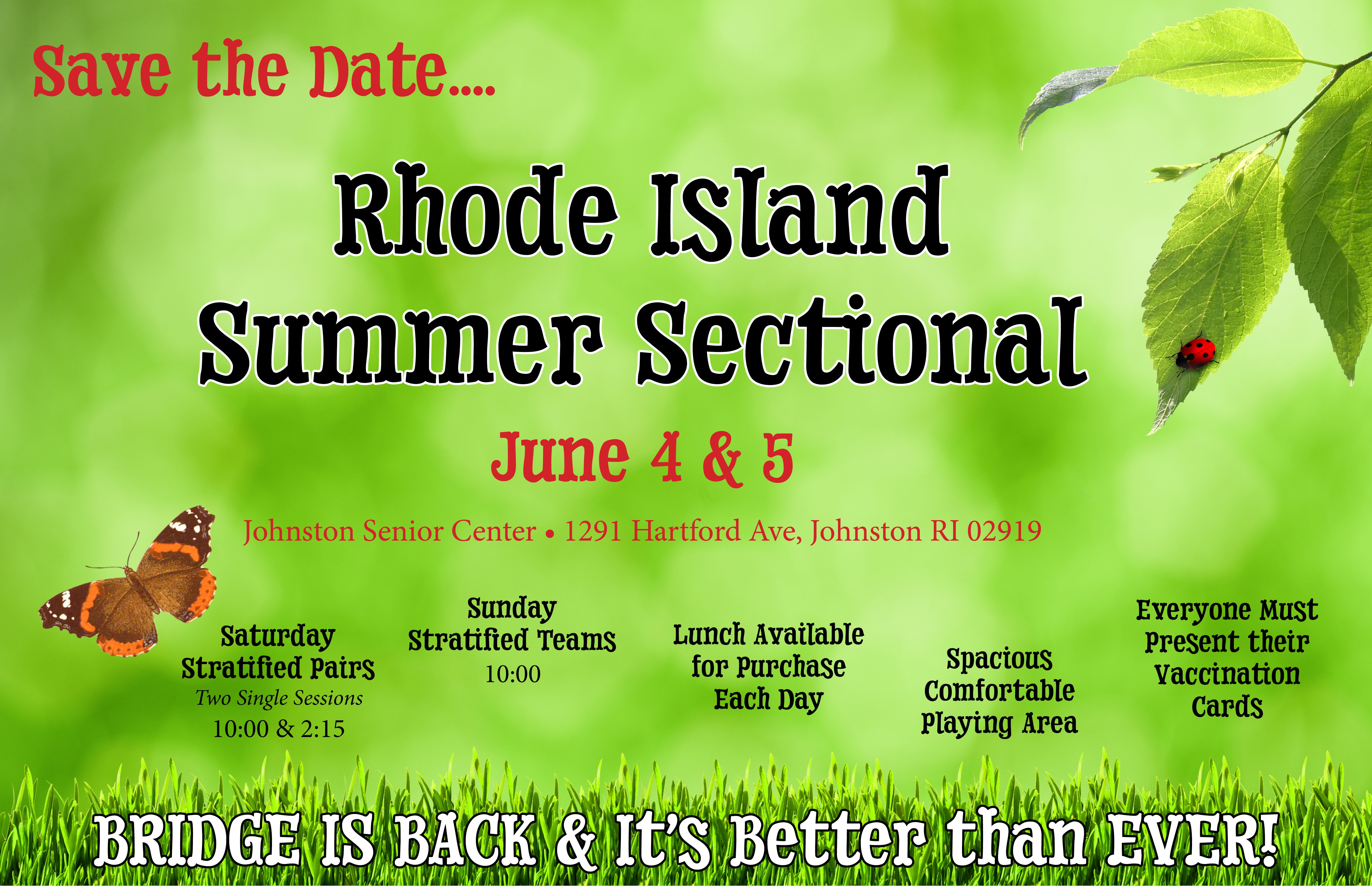 The first RI Bridge sectional in 2 years will be held in Johnston, RI on June 4 - 5.  Click on the Sectionals button on the left for more information.   Vaccinations required. 
Providence NABC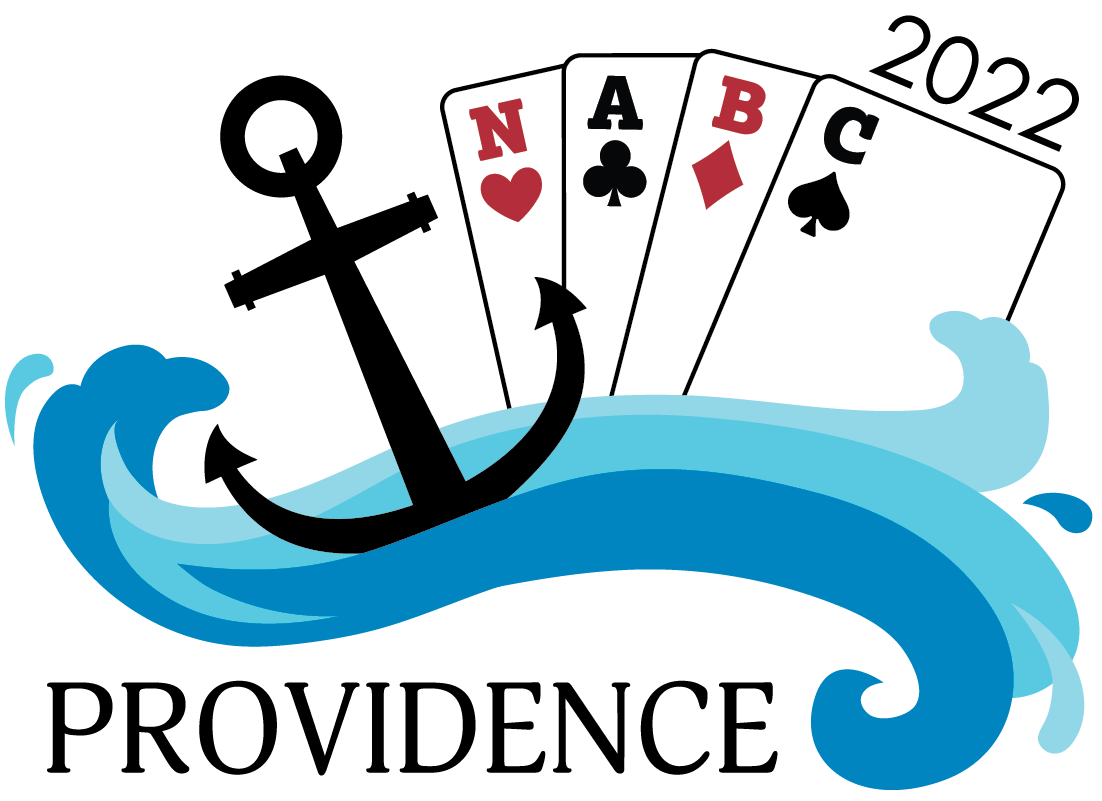 The Providence NABC is just around the corner.   Experience the fun and excitement of playing face to face bridge at a national event.   We are very fortunate to have a NABC in our backyard so do not miss out on this wonderful opportunity. 
We need your help to make the NABC a success.  If you would like to volunteer, please go to the NABC website, provnabc.org, and click on the volunteer page.   We need help with partnership, registration and general information.   
Bridge Base Online
Do you miss playing your favorite game?  Since all local bridge clubs have closed due to Covid-19 there is an option to play bridge online.  Bridge Base Online (BBO) allows everyone to play bridge on their computer, tablet and smart phone.   All BBO accounts are free and there are many online resources to help you navigate the BBO website.    Click here for a BBO tutorial .  The ACBL website also has many videos you can watch to learn using BBO.  Click here for the ACBL BBO videos.

       Marlboro, MA
       May 19 - 22
       Johnston, RI
       June 4 - 5, 2022
       Providence, RI
       July 14 - 24, 2022